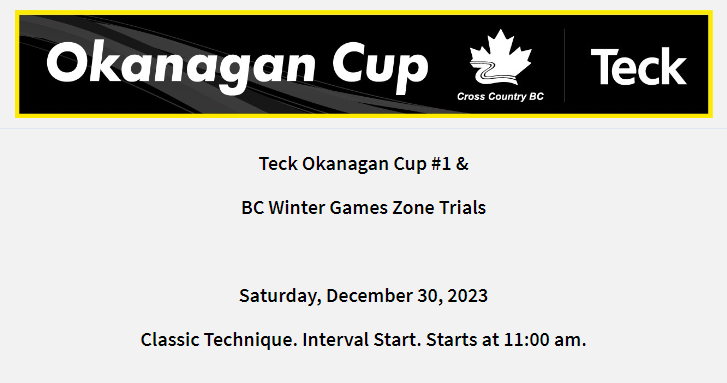 Hello Race teams!
Attatched is a package of information that will help you plan for December 30th race in Revelstoke BC. This includes info for: Hotels, Transporation, race day logotsics and more. PLease have a read and consider planning your trip ASAP as prices for accomodation increase around this time of year.
Race registration:
Teck OK Cup 1 & BCWG Zone Trials – 2023 | Zone4.ca
PARENT VOLUNTEER SIGN UP list is here!
CLICK HERE TO SIGN UP TO HELP!
Happy training!
Coach Emily